Vector, in physics, a quantity that has both magnitude and direction but are not dependent on position.
Vectors are represented by an arrow that points in a direction with a specific quantifiable length (the length is proportional to the quantity's magnitude).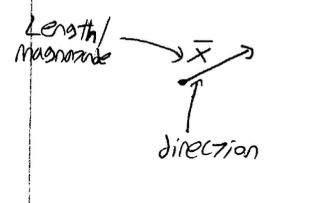 Although a vector has magnitude and direction, it does not have position. That is, as long as its length is not changed, a vector is not altered if it is displaced parallel to itself.